Celebrating Of World Post Day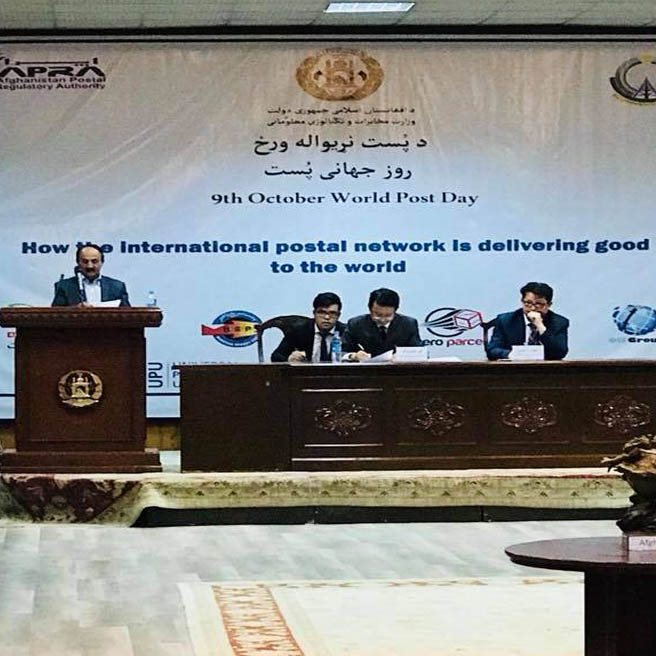 Minister of Communications and Information Technology Shahzad Aryobee attended the event along with the Leadership of MCIT, government officials, the Ambassador of China to Kabul, the officials of postal service companies, media and Afghan Post employees.
The purpose of World Post Day is to bring awareness to the Post's role in the everyday lives of people and businesses, as well as its contribution to global social and economic development.
Minister of Communications and Information Technology, stated in his speech that the Ministry of Communications and Information Technology is in the effort to expand the modern postal services throughout the country. He mentioned that passports are currently delivering to customers through postal offices across Afghanistan, a number of documents are also sent through branches of post offices.
According to Aryobee the postal services revenues of the ministry from the beginning of the fiscal year have reached 700 million AFN, and by the end of the fiscal year, the postal revenues would reach nearly 1 billion AFN, which suggests manifold increases in comparison with previous years.